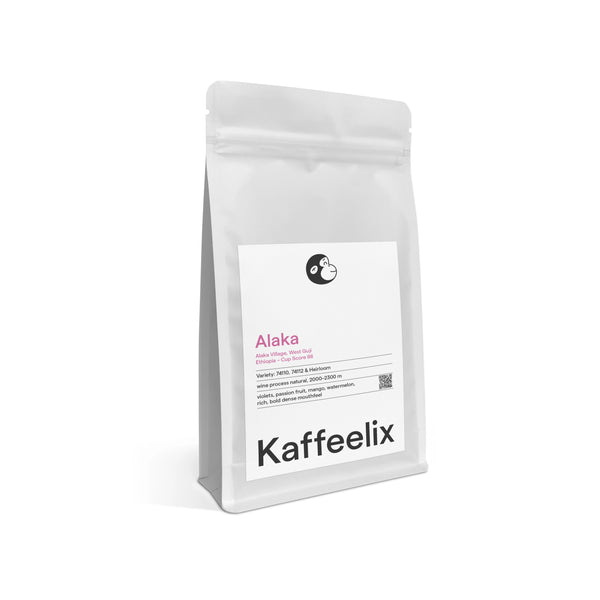 wine processing natural, 2000-2300 m
Variety: 74110, 74112 & Heirloom

Cup profile: violet, passion fruit, mango, watermelon, exceptional mouthfeel

Felix says: "The sweetness is just awesome!" And here we are already at the most important point - this coffee has undergone a special processing method (see below), which on the one hand gives it an incredible sweetness and an exceptional mouthfeel, and on the other hand also a very elegant body. A combination that shouldbe tried ;)

Situated at over 2000 meters above sea level, the region of western Guji is an ideal growing area for Specialty Coffee. This lot is made up of the work of nine young yet already very experienced farmers who have dedicated themselves with great commitment to a wide variety of processing methods. With great success, in our opinion!

For this coffee, the cherries (similar to wine, hence the name wine processing) are harvested only overripe. This results in a higher sugar concentration, which gives the coffee its special sweetness.