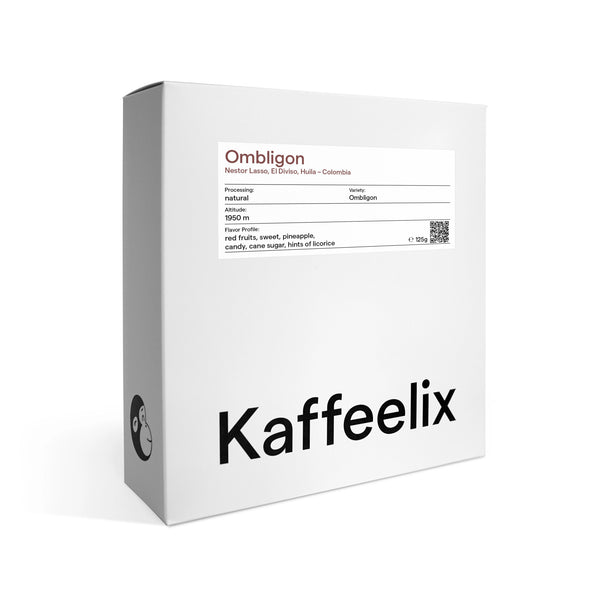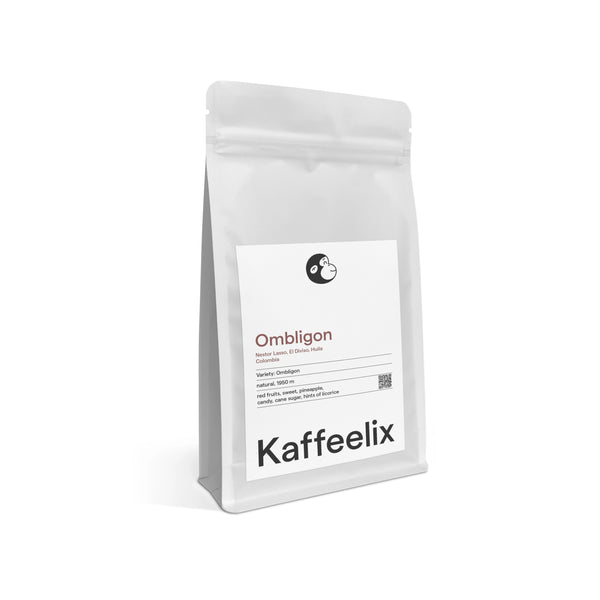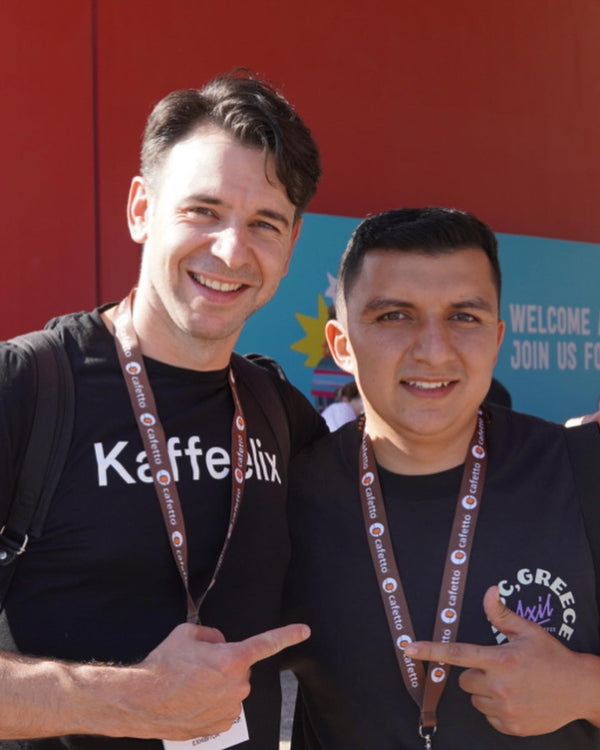 Colombia Ombligon Nestor Lasso - natural
Nestor Lasso, El Diviso, Huila
Natural, 1950 m
Varietal: Ombligon
Cup profile: red fruits, sweet, pineapple, sugar cane, a touch of licorice
Well, this is one of a kind. And it's from Nestor Lasso!
But first things first – have you ever heard about Ombligon? This relatively uncommon variety grows in Huila in the southwest of Columbia and its exact origins are unknown. Although it shares some traits with other Colombian varieties, it is truly unique. The beans are rather large and have a characteristic shape. That's where the name comes from: Ombligon means "belly button" in Spanish.
It's taste is defined by complex and dense aromas (red fruits, pineapple, candy, cane sugar and a hint of licorice) with an incredible smooth mouthfeel, that will stick to your memory!
About the processing: As you might know from one of his coffees earlier this year, Nestor Lasso is a specialist for innovative natural fermentation techniques that lead to very exciting coffees. The mainly overripe cherries are placed in bags to oxidize for 48 hours and after a short resting period again for 60 hours. Then the bags are opened and the cherries are washed in 32 °C water to increase the temperature within. Afterwards an anaerobic fermentation takes place in sealed plastic tanks, which is stopped by the cherries being washed in 60 °C water. Then the fermented cherries are dried with specialist dehumidifying equipment.