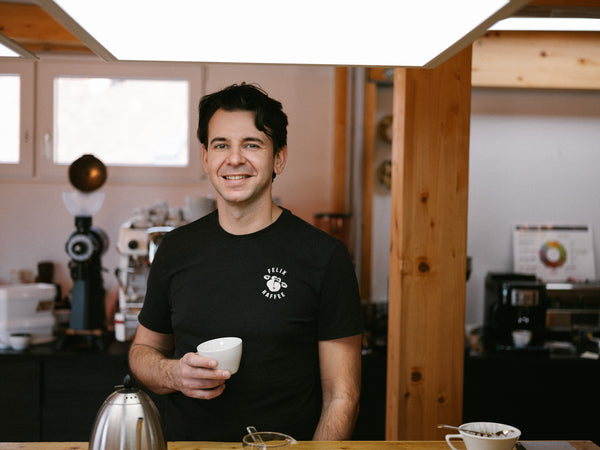 Cupping in Vienna 9.12.2022, 9:00-11:00 p.m.
Cupping with Roasting World Champion and Q-Grader Felix Teiretzbacher
Where: at the GOTA Plus_Coffee Lab, Rustengasse 1, 1150 Vienna

When: 9:00-11:00 h
Maximum 6 participants
What is meant by "cupping"?
"Cupping" refers to the professional tasting of coffee, primarily exploring the taste, quality and potential of the beans.
In this workshop you will have the opportunity to develop your own language for describing aroma, body, acidity, etc. and gain insight into one of the most important processes in our daily work!