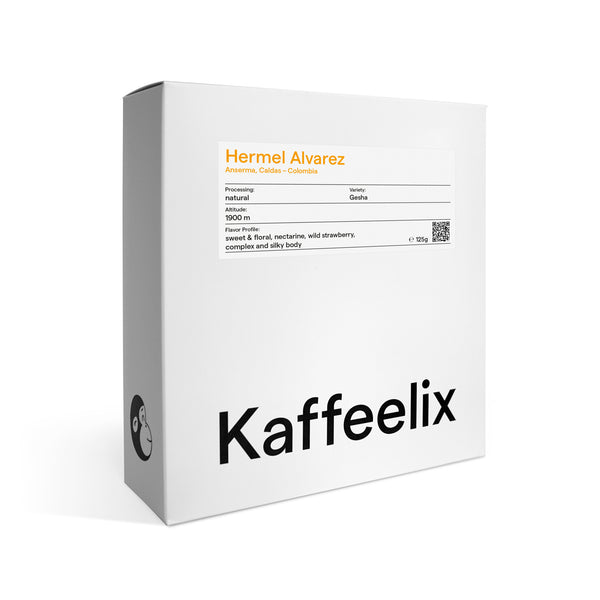 STOCK SALE -15%: Colombia Hermel Alvarez Gesha - natural
Natural, 1900m
Varietal: Gesha

Cup profile: sweet and floral, nectarine, wild strawberry, complex and silky body.
Hermel Alvarez is an inside tip from Anserma in the municipality of Cali (Cauca region). He grows several varieties on the 15ha of his farm, 15% of which is Gesha. Felix got to know this coffee in Portland and brings it to Europe exclusively.

The cherries are cleaned and sorted, the best of them are processed naturally. For this, they are anaerobically fermented for 96 hours and then transferred to a mechanical drying system. There they are dried at 35-40 °C until they reach a residual moisture of 10-11%.