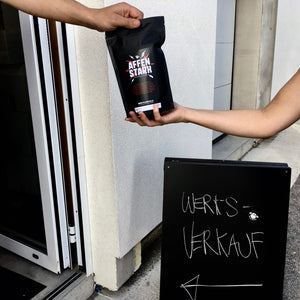 Roastery outlet
On Fridays from 11 am to 3 pm you can buy all our coffees directly at our roastery in St. Pölten.
Whole beans or ground for your favorite method of preparation – we're happy to advise you!
How to get to us
Farmers market at Domplatz
On Saturdays you'll find us at the weekly farmers market at Domplatz in St. Pölten from 7 am to 12.30 pm.
We're there to help you to find your choice of coffee beans (whole or ground) and serve different types of coffee.