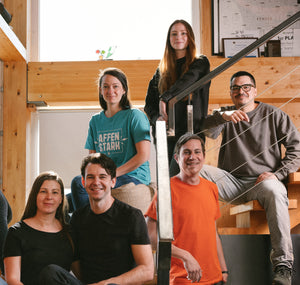 About us
We've been doing what we love since 2012: we roast coffee. And not just any kind of coffee – we focus on the processing of specialty coffee. These coffees are characterized by their particularly high quality and are graded at least 80 out of 100 points according to the international standard – the Cup Score.
But it's not just the quality of the green coffees that determines what's added to our product range. The production conditions at the coffee farms are another big point. Wherever possible we order directly from local producers or through reliable and transparently operating distributors.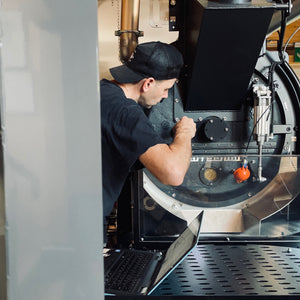 Roastery
As a small team, we work with high quality resources that stand out from the crowd. That's why we roast our coffees rather light to highlight typical characteristics of certain regions of origin or types of processing and not to cover natural flavors with roasted notes or bitterness. With this approach our coffees are processed very gently. This means: various flavors and better tolerability.
We roast directly on location in St. Pölten on two handmade drum roasters of the Coffeetool brand (capacity 7.5 and 30 kg) from Greece and a Giesen W1A. Besides lots of experience, intuition and sensitivity we also use the roasting software Cropster for quality assurance. This ensures a reproducible roasting process and constant high-quality results at all times.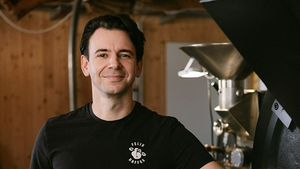 Felix Teiretzbacher
Felix founded Kaffeelix (formerly FELIX KAFFEE) in 2012 and stands at the roaster every week, because that's his passion. At first he started roasting for "personal use" for his (now sold) Café, later on he specialized in it completely. And with great success: in 2019 he was the first Austrian Coffee Roasting Championship. In 2022 he defended his title (after two years without competition due to Covid) and won the
World Coffee Roasting Championship
.
About us
Cookie consent neccessary to watch youtube videos!
---
Who made this webshop?
Daniel Letschka: www.netzspinnerei.at
---
Strong support came from: