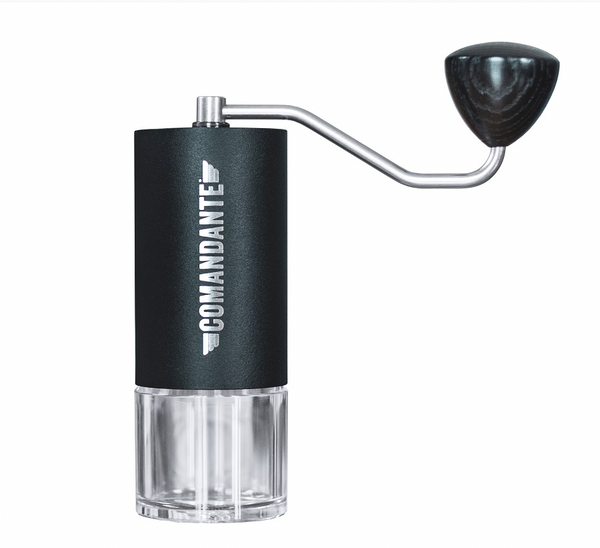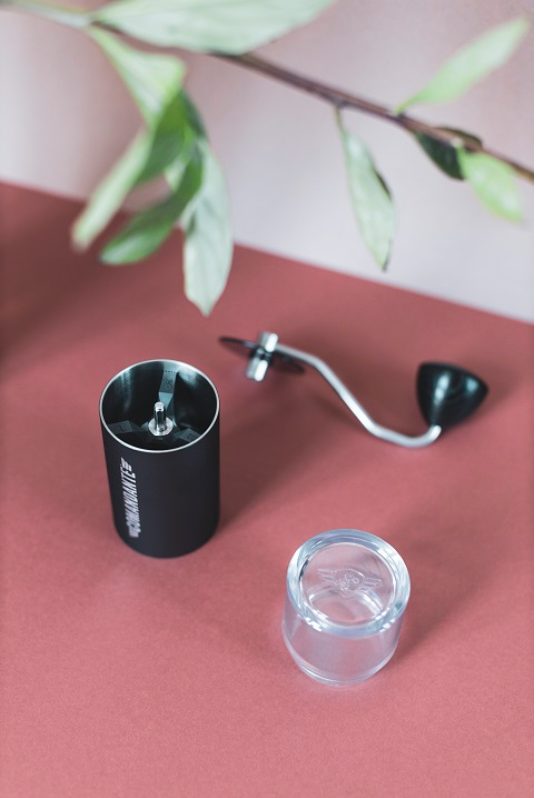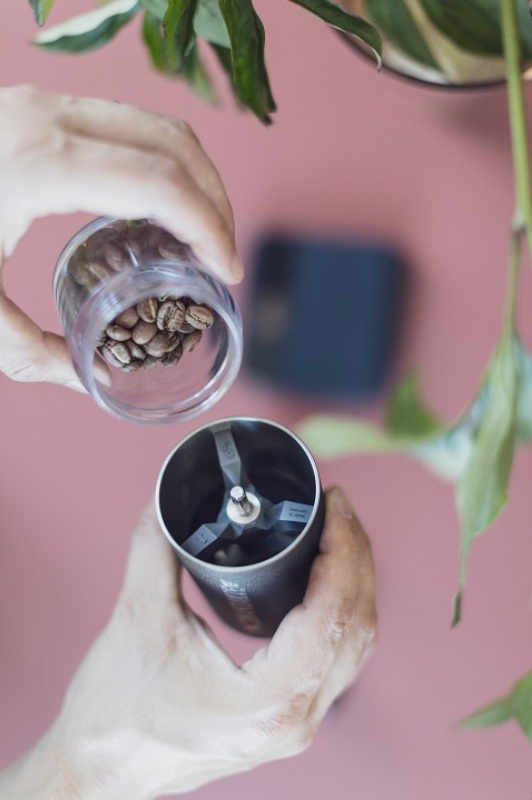 Comandante C40 MK4 Nitro Blade Black
Extremely precise hand mill. No compromises were made here in terms of quality and performance.
Very hard, individually re-sharpened edges of the grinding discs "cut" the coffee beans.
Easy cranking due to double ball bearing mounted grinding mechanism
100% made in Germany
The Comandante C40 MK4 Nitro Blade is an instant hit with the critical coffee scene. An uncompromising focus on quality and grinding results remains a decisive factor in the development. Accordingly, the design continues to focus on clarity and perfection of form.

The grinder - the heart of the Comandante
The grinding mechanism of the MK4 is made entirely of stainless steel, which is manufactured in a patented process. The result: an extremely durable material in knife steel quality. The edges of the grinding discs are sharpened again after hardening and literally "cut" the coffee beans. The grinder achieves an extremely precise and homogeneous grinding result with virtually no fines across all grinding degrees. By means of a small wheel on the bottom side, the grinding degree can be easily adjusted. The power transmission during grinding is optimal thanks to the double ball bearing. Grinding coffee by hand has never felt better or easier
Unique design - for purists with the highest demands
The Comandante is undoubtedly the best hand grinder in the world. Its unique design, combined with high-quality materials, makes it an all-purpose weapon for the highest coffee and espresso enjoyment.
The Comandante is packed with extreme care and attention to detail. Therefore we can accept returns only in the unopened box.