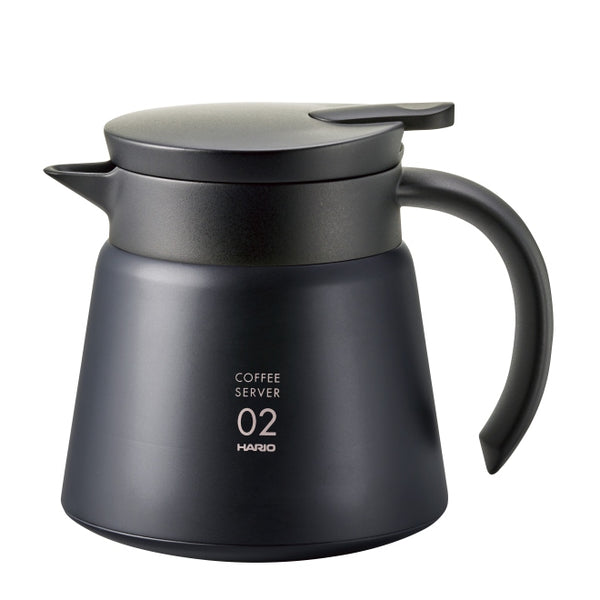 Hario V60 Heat Retaining Stainless Server 600 Black
This stainless steel coffee server with vacuum insulated double structure combines elegance and functionality for the perfect coffee enjoyment. The Hario V60 Heat in black is a new way to enjoy delicious coffee longer.

Simply and easily fresh coffee is poured over and brewed directly into the integrated insulated coffee server. Even at 600ml capacity, aroma and heat are ideally sealed.