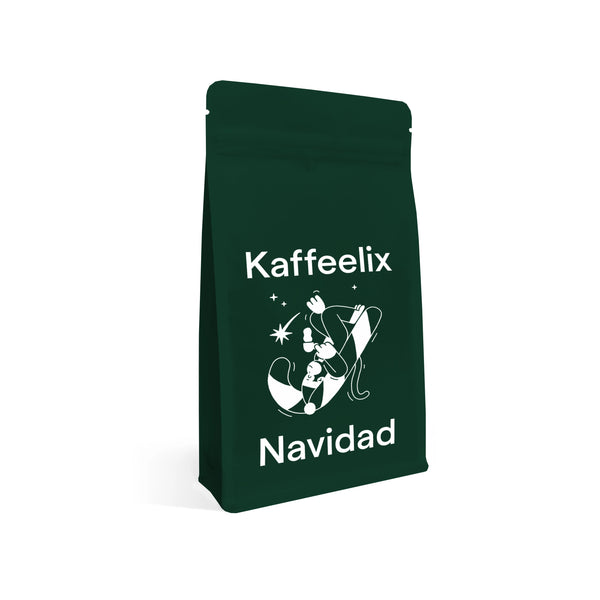 Kaffeelix Navidad - Christmas blend
It's here again! Christmas is slowly approaching and with it familiar aromas of orange zest, nuts, spices, cinnamon, dark chocolate, dried fruit and gingerbread.
We bring all these flavors into a cup for you just in time for the festive season with this blend. This year's edition combines the full body of El Salvador with balanced fruity notes from Ethiopia and the spicy sweetness of Rwanda.
We wish you a wonderful Christmas season!