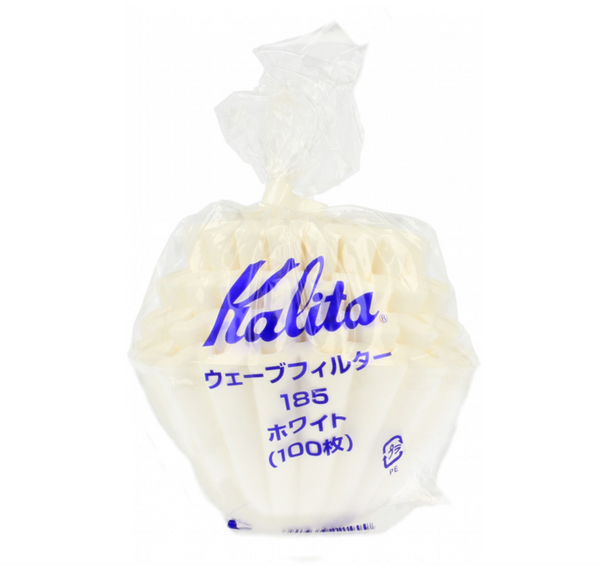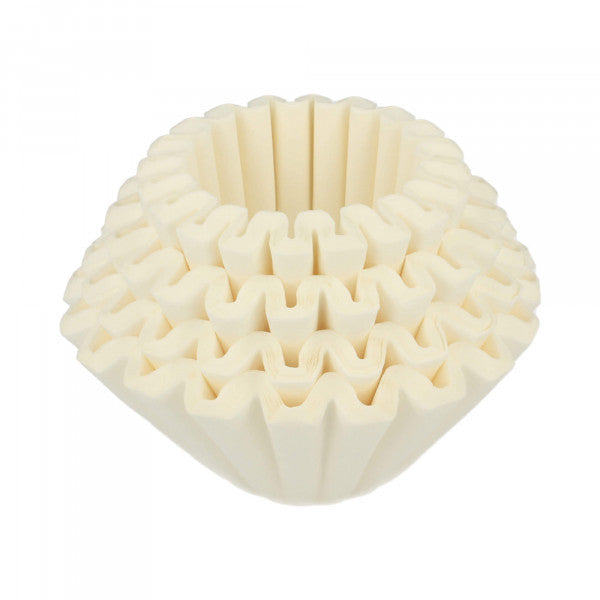 Kalita Wave #185, filter paper white 100 pcs.
Kalita has been producing filter paper since 1958, which many connoisseurs consider the best in the world. Kalita's Wave filters are probably the brand's most famous product.

Each coffee filter has 20 waves, which ensure that there is minimal direct contact between the hand filter and the filter paper. This ensures that your coffee loses as little heat as possible during brewing. It also ensures optimal water flow through the filter bag. Wave coffee filters in size 185 are suitable for brewing 2-4 cups of coffee. There are numerous matching drippers and jugs in different materials from the house of Kalita. Here is something for every taste.
100 white coffee filters packed in a transparent bag.