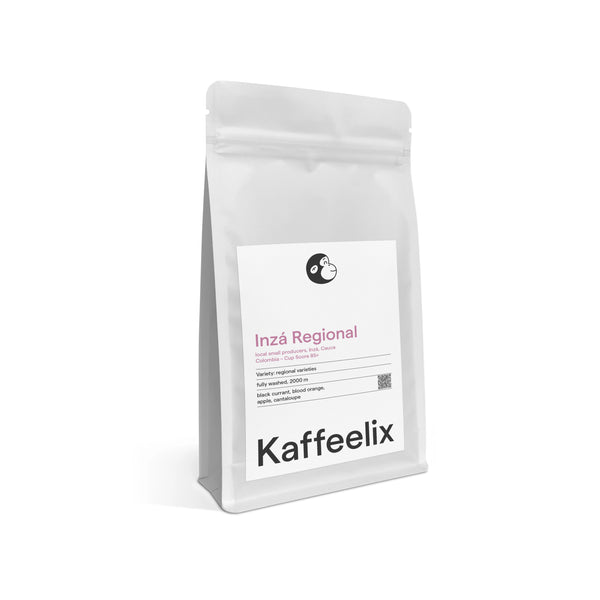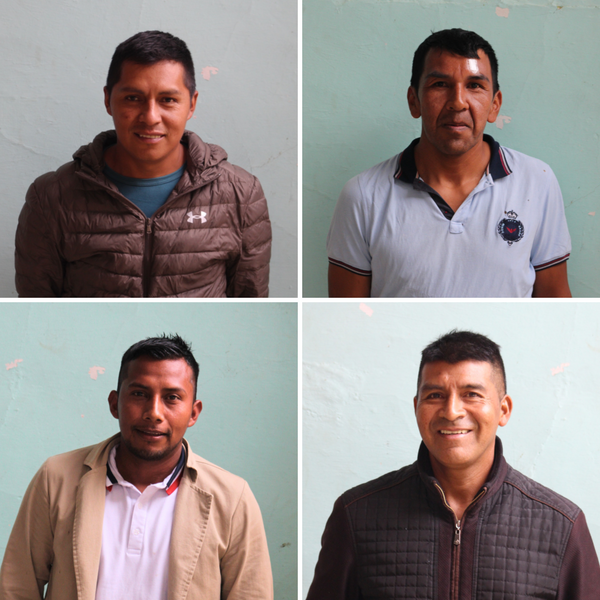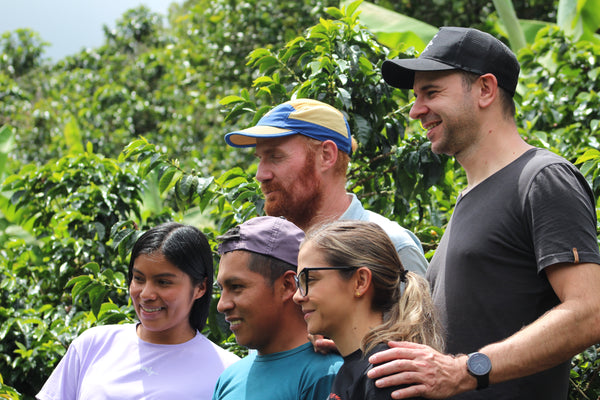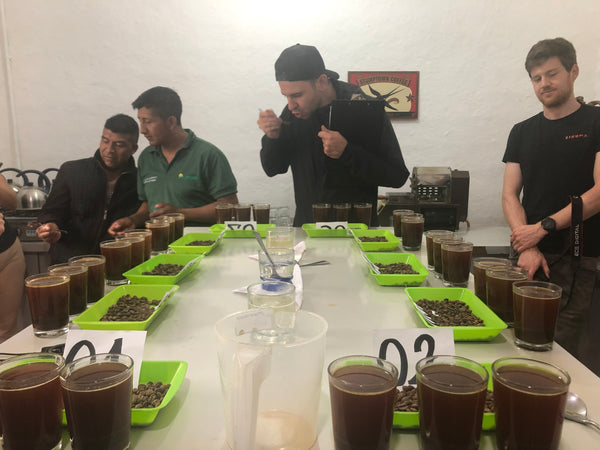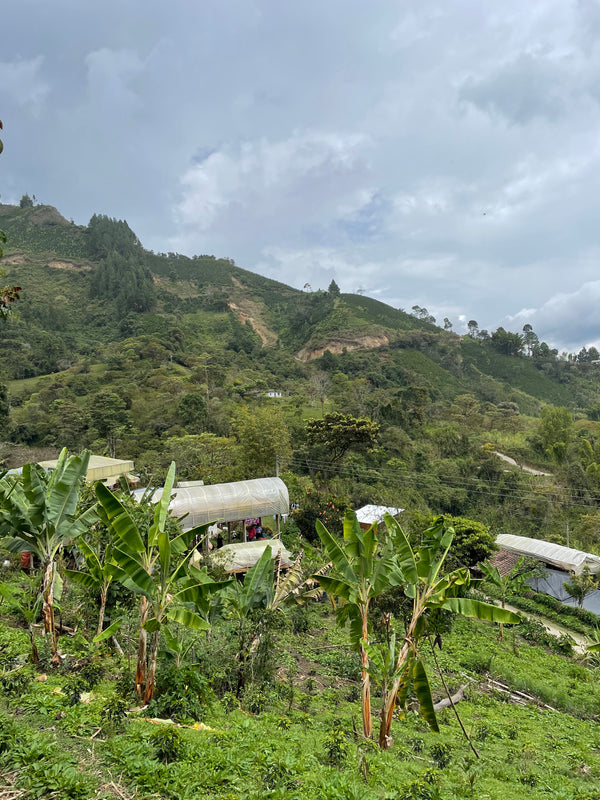 Colombia Inza Regional - fully washed FILTER
fully washed, 2000m
Varietät: Regional Varieties
Cup Score: 85,5
Taste Profile: black currant, blood orange, apple, cantaloupe
The Municipality of Inza in Cauca is an area of land that sits high on a Colombian plateau called the 'Macizo Colombiano'. This area is perfect for growing specialty coffee as altitudes reach over 2000 masl. Inzá is mostly known for its indigenous history and coffee. Its history goes back to 1577 where a Spaniard, Sancho García de Espino, established camp where Inzá is today. In 1737 the Jesuits built a church and since that moment the whole town started growing into streets and houses; being recognised by the Colombian government as a municipality in 1907.
Asorcafe was founded on July 11, 2003 in the town of Pedegral in Inza and currently there are 290 members who are part of the association.The association was set up to help these producers become organised to sell their coffees as specialty but also provide a framework and structure to further their education and progression to improve the economic and social conditions for themselves, their families and their community.
These small producers work on plots of land between 1.8 – 2 ha in size and farm coffee up to altitudes of 2100 masl. The farms are planted with caturra, typica, bourbon, tabi, castillo and some pink bourbon. Traditionally the coffee is fully washed and once harvested the coffee is then pulped and fermented for between 20-40 hours depending on the local environment. After this the coffee is washed and any immatures removed and then it is dried for between 8 – 15 days weather depending in parabolic driers.
Siruma our parnters in Colombia started working with ASORCAFE this year after establishing initial connection with them. These coffees were harvested and delivered in late June and July. Asorcafe deliver samples to Siruma where they are cupped and assessed for their cup quality and making sure the physical specifications meet our standards for moisture, yield and cup quality. After this the coffee is delivered to Siruma's warehouse in Manizales and Asorcafe paid immediately for the coffees.