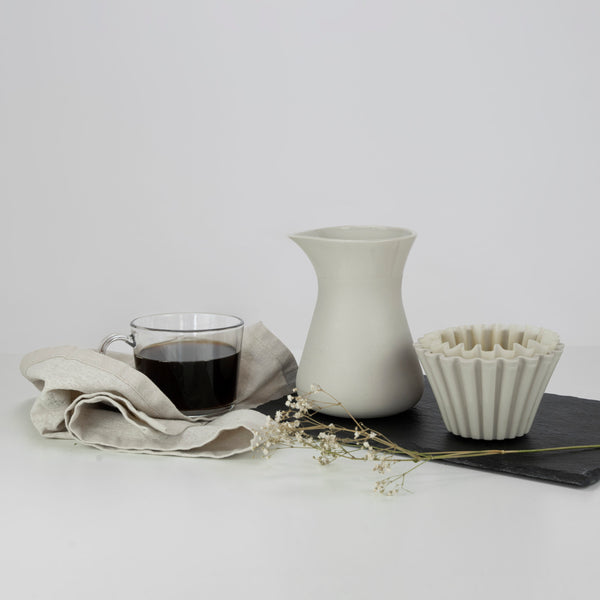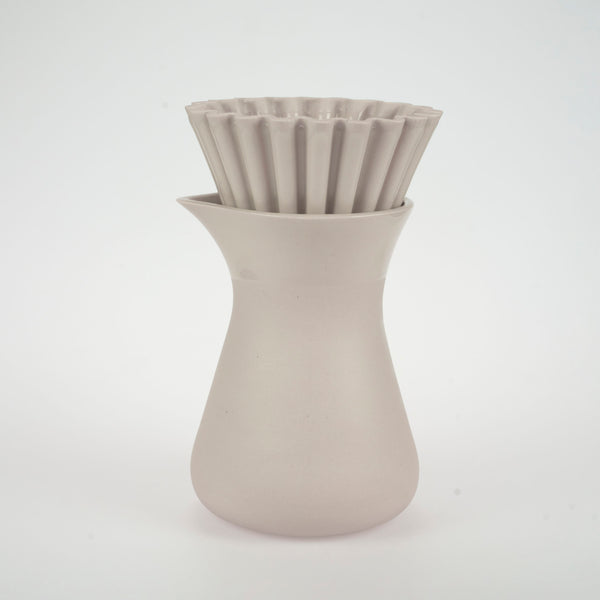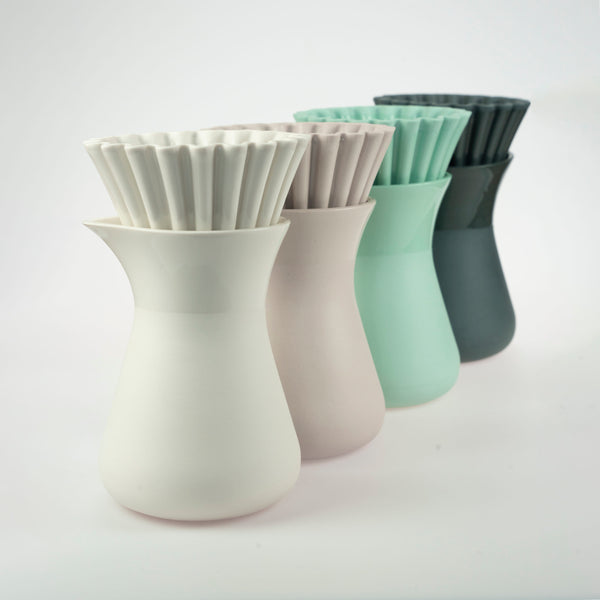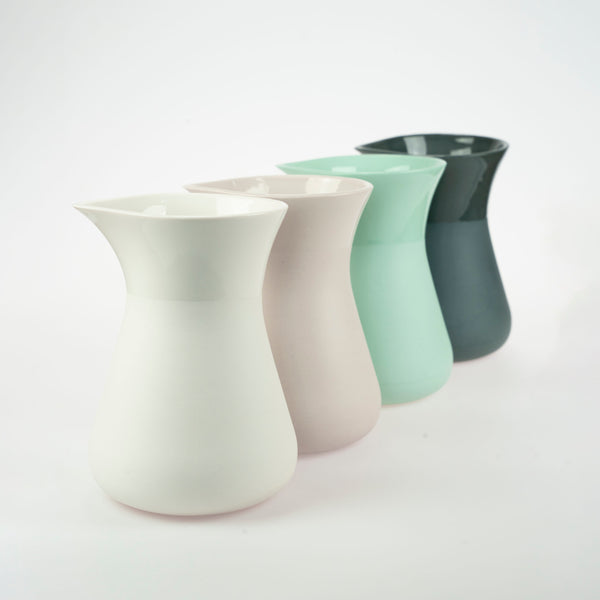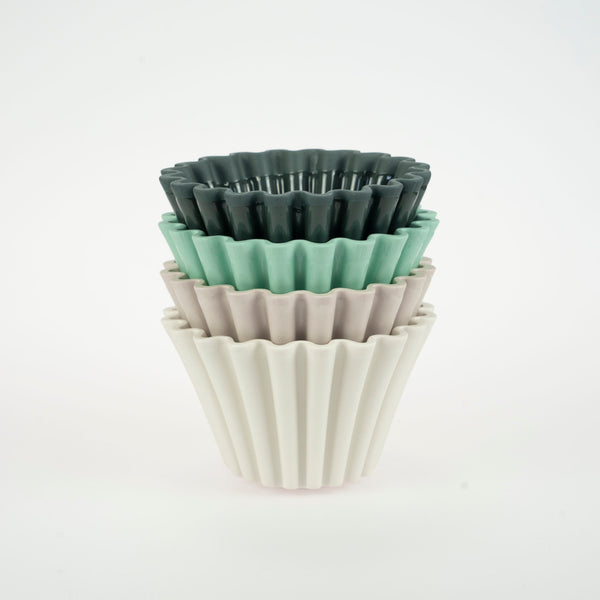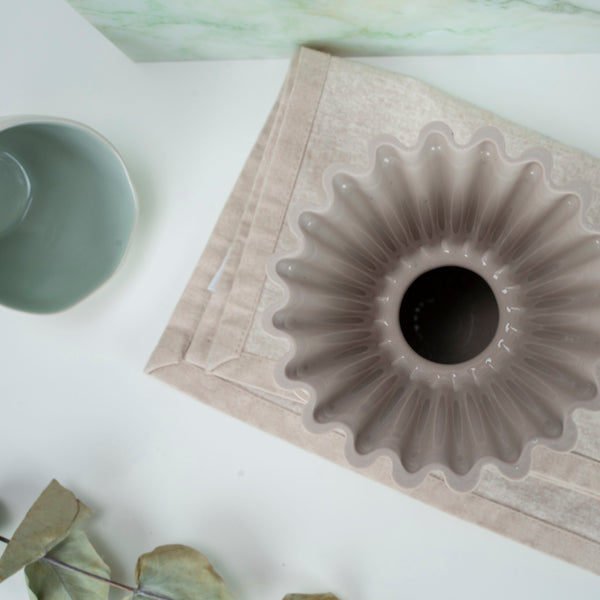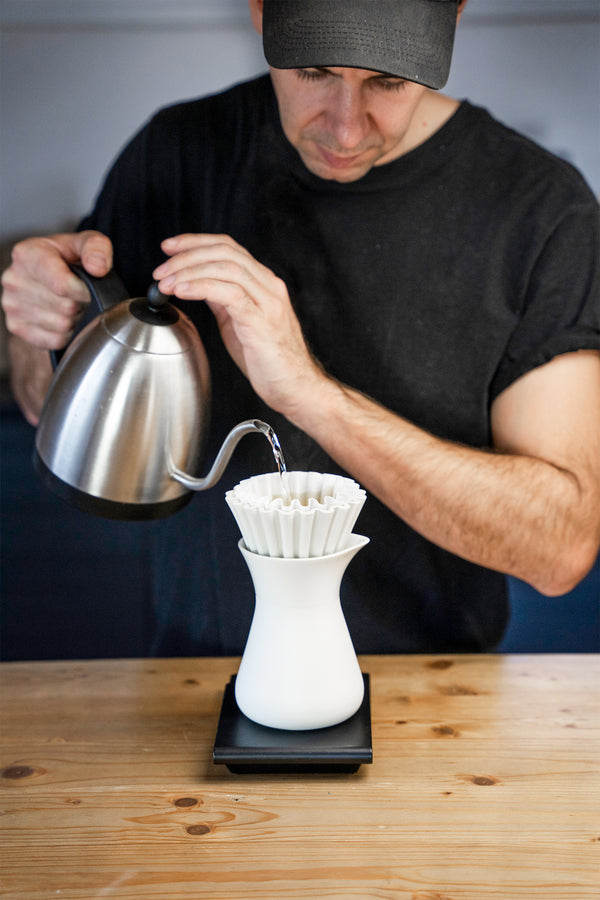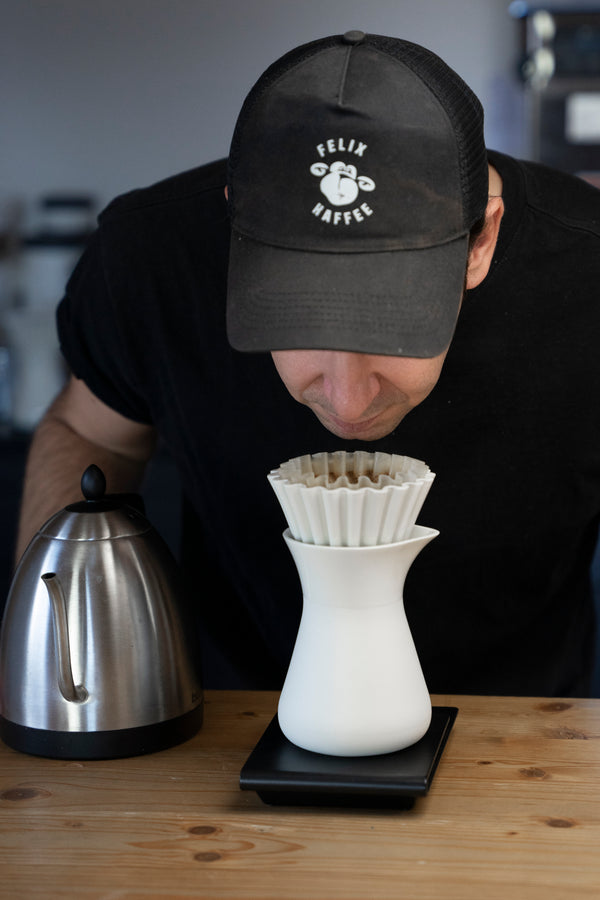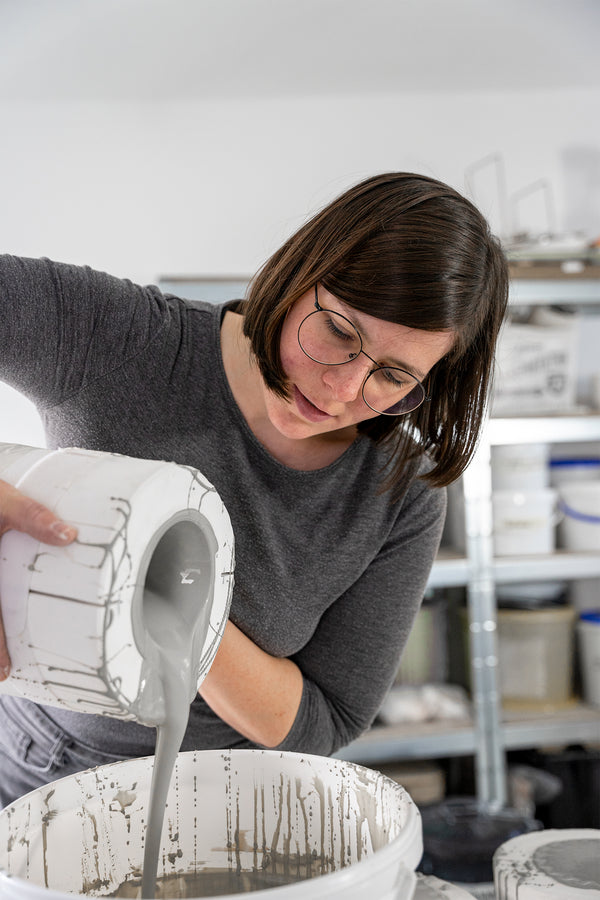 Mindful Design filter set beige
Server and dripper made of solid colored porcelain.
Designed and handmade in St.Pölten by Petra Wieser (Mindful Design and Craft) - developed in collaboration with coffee roaster Felix Teiretzbacher (Felix Kaffee).

Pour
Over Coffee - the brewing method for mindful coffee lovers.
The ritual of brewing requires a reflection on the essentials. For a brief moment, forget everything around you and sink into the process. Coffee from a hand filter is pure, stylish and always reflects the underlying character of a coffee bean. This special process elicits the pure taste from the high-quality beans and focuses our attention on the here & now. Give yourself this time!
The Pour Over process is an "indirect" brewing method because it uses a medium (paper filter) that retains certain components, such as bitter compounds and coffee oils, from the coffee bean.
This filtration allows other aromas to occupy more space. In this way, the typical flavours of filter coffee can emerge: citrus notes, floral elements, fruits, chocolate and many others.
Porcelain is the ideal material for this process, as it is hygienic, noble, food-safe and has a good temperature retention capacity.
The cone shape and grooves of the hand filter, based on the design of the Kalita Wave Filter 185, ensure even extraction and resistance-free flow.
Each piece is unique handmade, so there may be color differences, fingerprints, air bubbles, imperfections, etc. These features do not affect the function of the filter set, but allow insight into the manufacturing process and help each object to have a special character.
The minimalist and timeless design combined with high-quality material is the basis for this set to become a long-lasting companion.