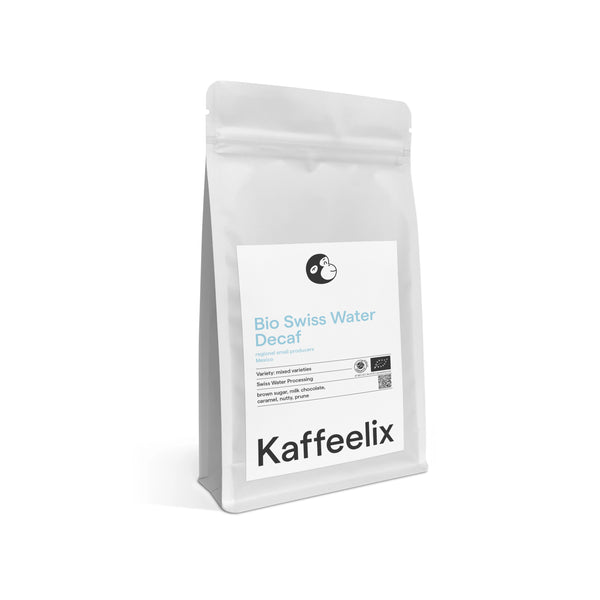 Organic Single Origin Decaf (decaffeinated)
This variety mix from Mexico has its caffeine removed using the Swiss Water process, but not its flavor!

A batch of green coffee beans is soaked in water to dissolve water-soluble components such as caffeine and aromas. Only the caffeine is now filtered out of this enriched water. What remains is a water full of aromas. A new green batch is now placed in this water, which is now enriched exclusively with the caffeine from the new beans. Et voilá - an organic decaf with all its natural flavors.
Preparation recommendation:
Espresso (portafilter)
Mocha pot
Fully automatic machine
Pourover
French Press